A tree canopy assessment is a tool to quantify how much of a community's land area is covered by trees, identify the location of those trees, and identify where there are opportunities to plant trees. Tree canopy assessments also determine the amount and location of impervious cover. Depending on how a tree canopy assessment is conducted canopy cover can be assessed by watershed, zoning or land use category, political boundary, neighborhood, business district, census tract, or individual parcel. Results of an assessment can be evaluated through the lens of specific  needs and can provide a blueprint of available and unavailable tree planting and conservation opportunities. These resources explore the value of and tools for tree canopy assessments.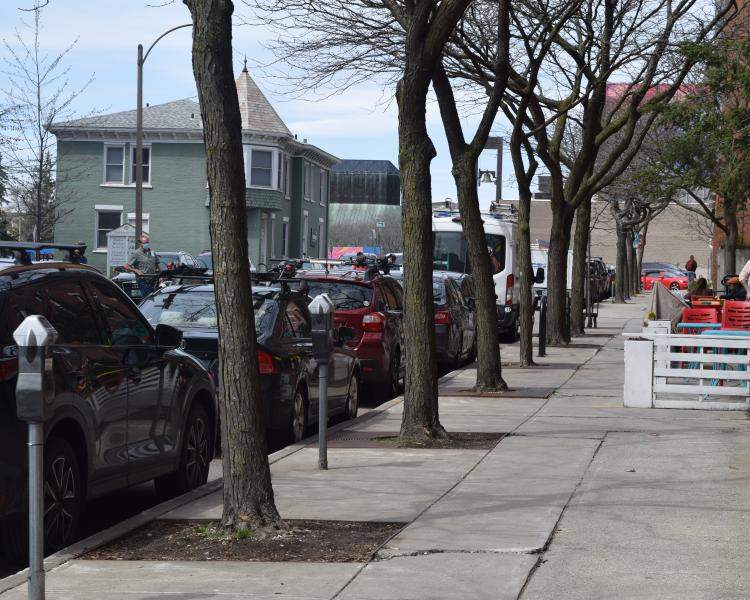 Vermont Tree Canopy Assessments
Urban Tree Canopy (UTC) assessments have been conducted by UVM's Spatial Analysis Lab for the following communities
Tree Canopy Assessment Approaches and Tools
There are two common approaches to assessing tree canopy: using GIS imagery and photo-interpretation. GIS can be used with low (30-meter) and high (1-meter) resolution. Selecting the best approach for your project will depend on your needs and resources. 
i-Tree, software developed by the USDA Forest Service and the Davey Institute, offers two tools to asses canopy cover:  Canopy and Landscape. Canopy uses photo-interpretation to identify the land cover of a series of random points. Landscape allows you to explore tree canopy, land cover, and basic demographic information in a location of your choosing using National Land Cover Database (NLCD) to estimate canopy cover. 
If you would like a detailed and comprehensive tree canopy assessment (down to 1-meter), high-resolution imagery is needed and you will most likely need to work with a contractor.