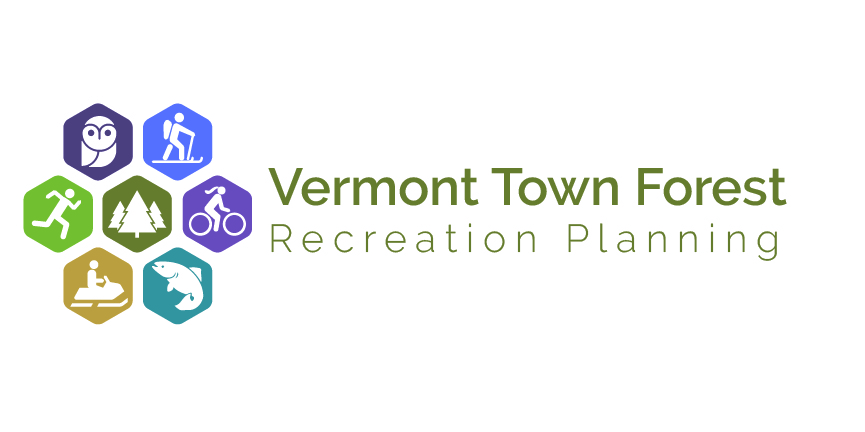 The toolkit is the culminating product of a year-long Town Forest Recreational Planning Initiative in Vermont town forests. The initiative was led by the Vermont Urban and Community Forestry Program, a partnership between the University of Vermont Extension and Vermont Department of Forests, Parks, and Recreation, with support from partners, including the Agency of Commerce, and Community Development, and University of Vermont Extension Vermont Tourism Research Center.
Working with SE Group, a consulting firm that specializes in community planning, the Vermont Urban and Community Forestry Program engaged ten selected communities (see Town Forest Stories Pod for case studies) in a year-long town forest recreation planning process to develop action-based recreation plans. This toolkit is designed to guide you and your community replicate the planning process.
Access the toolkit in two ways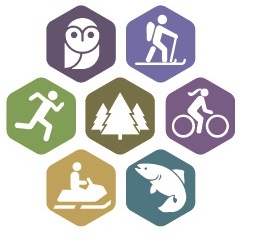 Step by Step Planning
New to town forest recreation planning and looking for guidance on the overall planning process?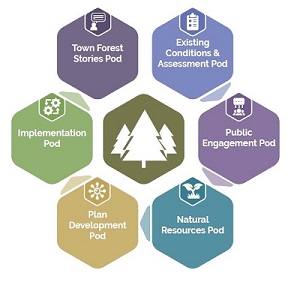 Pods
Looking for planning resources? These pods offer a collection of materials based on different themes from the planning process.