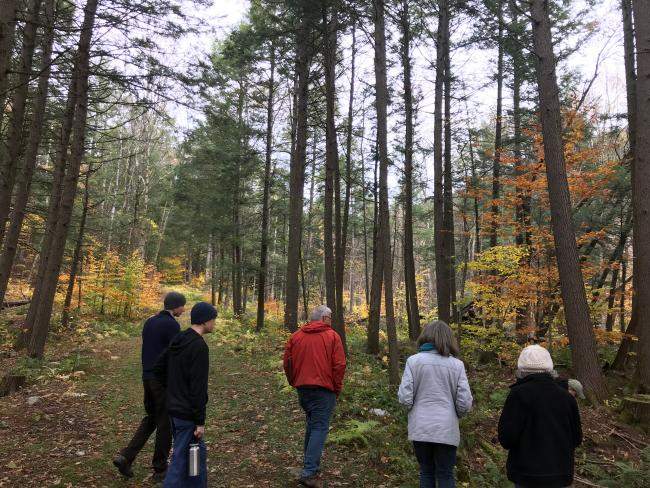 The Vermont Backyard Woods Course is designed for homeowners with less than 25 acres who want to learn more about the woods in their backyard: what's in it, who (wildlife) uses it, and how they can become better caretakers of it.
The course explores the following themes: An Introduction to Your Backyard and Beyond; Getting to Know Your Woods; Backyard Woods Projects; Developing a Backyard Woods Action Plan.
Learn more about backyard Woods!
Course Schedule
October 2- November 3, 2023
This is a free, self-paced course. All content is online and accessible when you have time to complete the materials. All events below are optional.
October 2, 7pm: Welcome Webinar

October TBD, 7pm: County Forester Zoom Q&A Session

October 24, 7pm: Discussion

 
For more information on this program, contact Gwen Kozlowski at gwen.kozlowski@uvm.edu or 802-656-7638.