Did you know that most invasive insect infestations are first discovered not by professionals, but by alert community members? In response to the growing threat of invasive pests to Vermont's forests, state and federal partners identified a need to train local volunteers to assist with outreach, education, and local planning and surveying efforts. To address this need, the Vermont Urban and Community Forestry program developed Vermont's Forest Pest First Detectors (FPFD) program in partnership with the Department of Forests, Parks and Recreation and the Agency of Agriculture, Farms and Markets. Vermont FPFD volunteers are on the front line of defense against forest pest infestations. Since 2008, over 160 people across the state have completed the training and become Forest Pest First Detectors.
Who should participate?

The course is designed for anyone who wants to learn more about invasive forest insects, look for them, and educate others about them. It is appropriate for people with little to no prior experience with invasive insects or who are looking for a refresher to a previous Forest Pest First Detector course.

No continuing education credits will be offered for this course.
About the course

This is a free, self-paced course, designed to introduce participants to basic concepts and resources.
Composed of eight sections with optional exercises to test your knowledge.
Each section has videos and content that can be completed on your own schedule.
This course requires internet access.
By the end of this course, participants will be able to:

Understand and explain the threats posed by invasive forest pests.
Identify the host trees, signs and symptoms, and common look-alikes of emerald ash borer, hemlock woolly adelgid, Asian longhorned beetle, spotted lanternfly and jumping worm.
Locate information on VTinvasives.org and other resources on invasive forest pests.
Submit reports of suspect infested trees or pests to VTinvasives.org.
Participate in volunteer opportunities to prepare for or address these pests in your community.
Course Schedule
The next Forest Pest First Detector Course will be offered in 2023.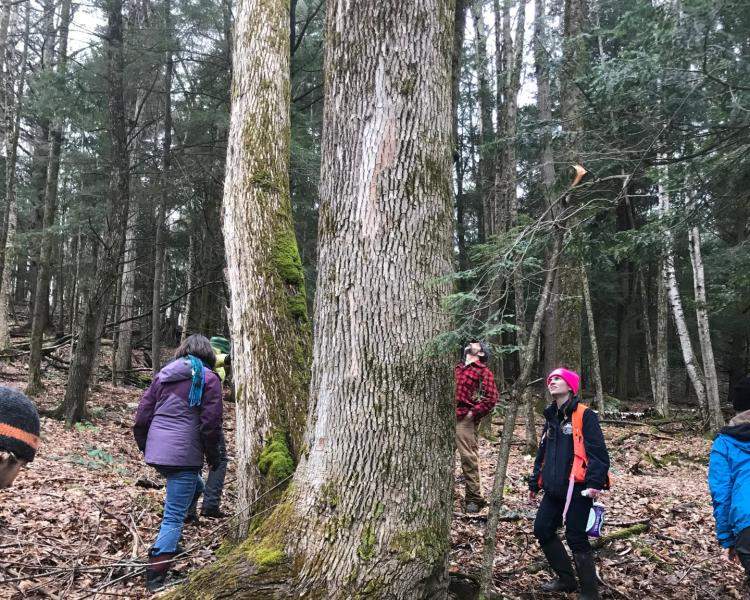 Registration
Registration will be available in 2023.