June 12, 2023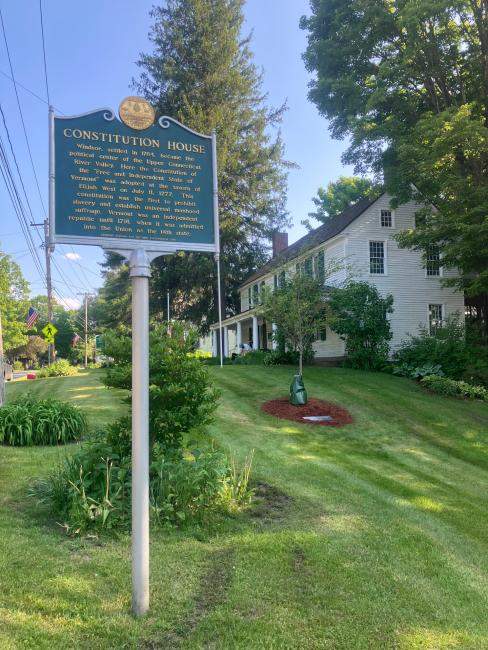 On June 1, 2023, the LGBTQIA2S+ Allies of Windsor in partnership with the Vermont Urban and Community Forestry Program and the Vermont Division for Historic Preservation, dedicated a flowering cherry planted at the Old Constitution House State Historic Site as a "LGBTQ+ Pride Tree". The project celebrated eight months of planning among the partners and aligns with the State of Vermont's commitment to building on local, state, and national efforts to advance equity and social justice for all people.
Prior to the tree dedication, a public reading of the local Pride Proclamation for the Town of Windsor, including an intersex-inclusive progress pride flag raising, took place at the Windsor Municipal Building. Participants then joined a Pride March to the Old Constitution House State Historic Site for the tree dedication.
"The Old Constitution House has a long history, including being the site where the Vermont Constitution was signed, the first of its kind in America to ban slavery," said Laura V. Trieschmann, Vermont State Historic Preservation Officer. "This ceremony furthers that history of equity and justice at the site known as the Birthplace of Vermont."
Since its inception in June 2019, LGBTQIA2S+ & Allies of Windsor, VT, have elevated the intersectional lived experience of local individuals and organized to support justice, equity, diversity, and inclusion. "People who are lesbian, gay, bisexual, transgender and/or gender expansive, queer and/or questioning, intersex, asexual, two-spirit, and/or more (LGBTQIA2S+) are members of every community," said Amanda Jordan Smith, Founder and Director of LGBTQIA2S+ & Allies of Windsor, VT. "These individuals have and continue to make incredibly important contributions to society every day, and this Pride tree is an important, visible, symbol of their welcome, appreciation, and safety. The State of Vermont supports human rights. LBTQIA2S+ rights are human rights."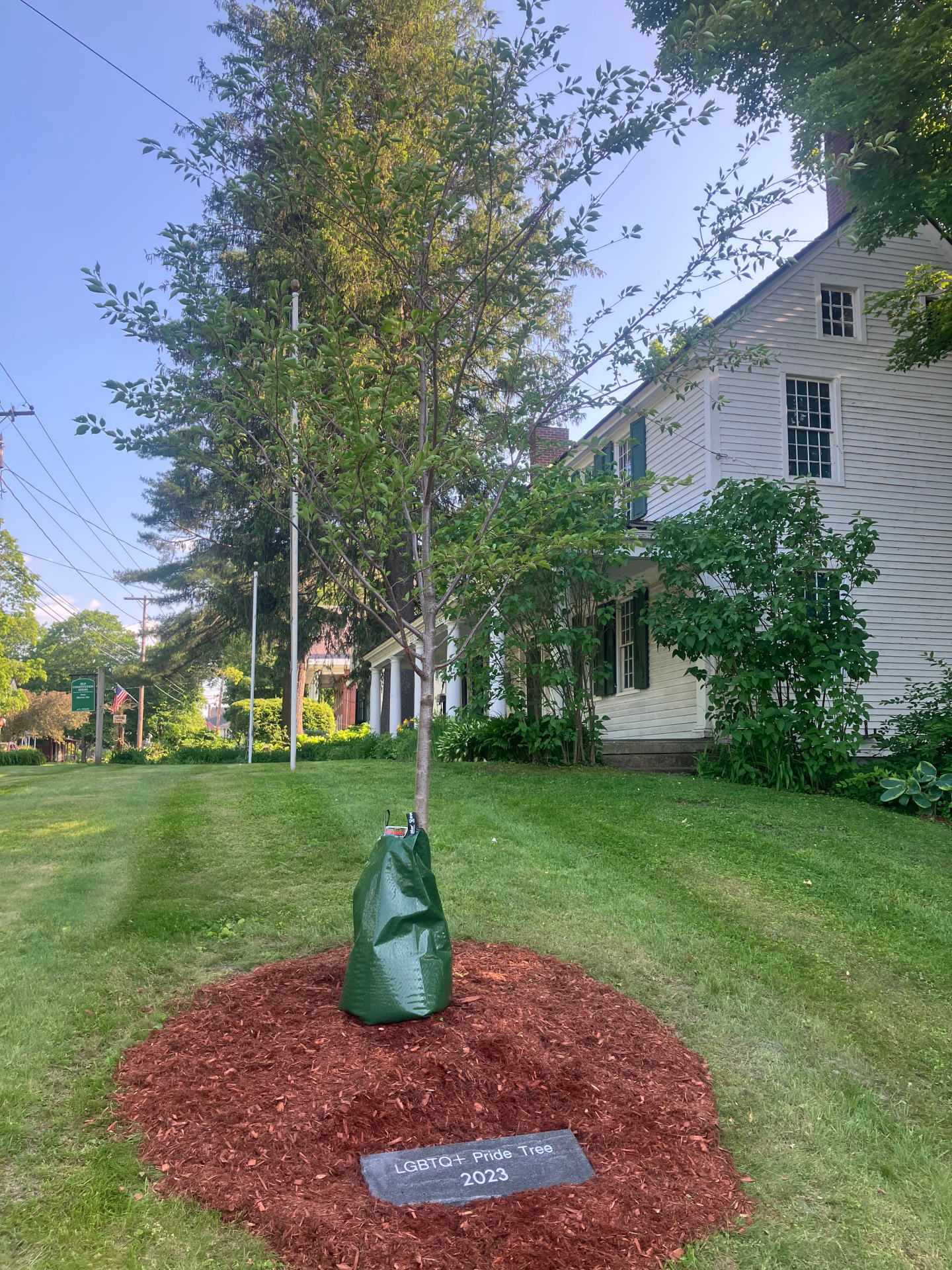 Public trees and forests in urban and community spaces should be accessible, safe, and beneficial to all. The Vermont Urban & Community Forestry Program, a collaborative effort between UVM Extension and the Vermont Department of Forests, Parks, and Recreation, proudly supports this project as it brings attention to the benefits trees provide to all Vermonters.
"We advocate for trees in public spaces across the state, but trees do so much more than provide shade, clean air, and water. They help connect us, ground us in our communities, spur connections and create a sense of place. Trees can be a way to bring people together. This project represents so much more than a tree planted. This project has highlighted the importance of inclusion and collaboration. Seeing this flowering cherry tree thriving reminds us that there is a place for everyone in our urban forests," said Gwen Kozlowski, Outreach and Education coordinator for the Program.
A special thank you to the UVM Extension
Diversity, Equity & Inclusion Committee for their financial support of this project.
For questions about this project, contact Gwen at gwen.kozlowski@uvm.edu or 802-656-7638.