Communities Caring for Canopy grants provide seed funding to help communities develop and sustain community-wide programs for trees and forests in public places and right-of-ways. These grants allow for multiple program components (e.g., tree planting, tree maintenance, tree inventory, plan development, emerald ash borer or other pest preparedness, public outreach, staff training, and program development) to be merged into one grant application.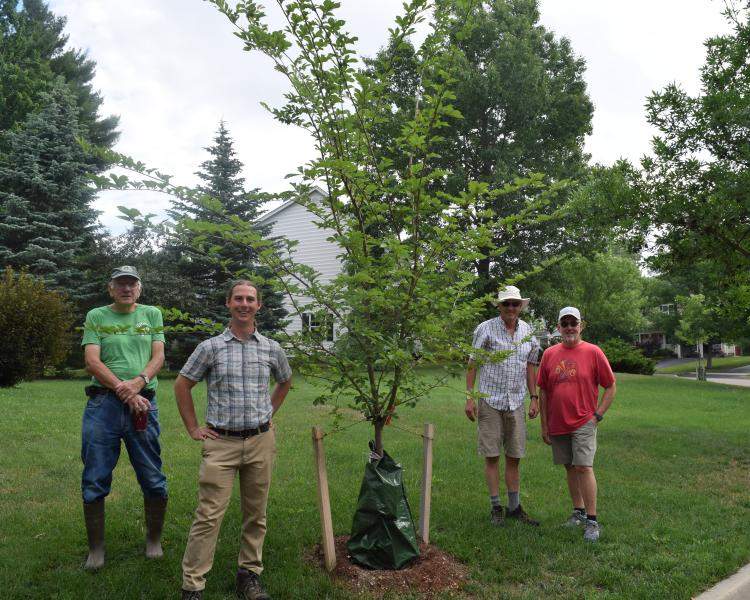 Available Funds
This grant program is currently closed.  Applications were due in December 2022 and funded projects are now underway.  Read about the grant recipients here. 
The application period for the next round of Caring for Canopy grants will open late summer 2023.
Eligible Project Components
Projects must relate to urban and community forestry in public ways and places as defined in 24 V.S.A. § 2501a or at public educational institutions, take place in Vermont, and may consist of one or more of the following program components:
Tree planting
Tree maintenance
Removal of public ash trees
Tree inventory
Plan development
Emerald ash borer or other pest preparedness
Public outreach
Staff or tree warden training
Program development
---
Grant Documents
This document contains information to support grant applications and project development.
Application Options
Electronic submission of applications is strongly encouraged. Note: If using the fillable PDF, download the form to your computer BEFORE beginning to fill it out. 
Grant Application (Fillable PDF)       Grant Application (Word Doc)
Additional Documents
---
Questions
For more information or assistance, contact the VT UCF staff listed below.
Helpful Resources
Administration
Tree Selection
Tree Planting
Tree Care
Trees as Infrastructure
Emerald Ash Borer