Ziva Baker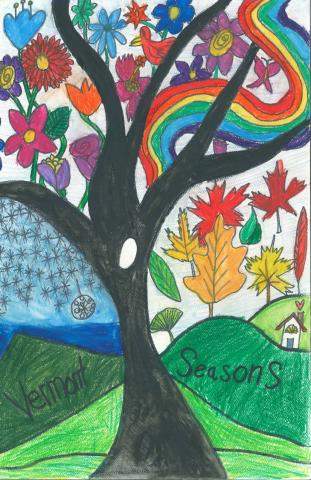 School:
Master Christi School
"Vermont's Seasons"
Winter Trees wear white coats of snow.
Some trees decorate our homes for the holidays.
Trees in the winter also give good hibernating homes to animals.
Spring Trees are just beginning to wake up!
There are buds blossoming.
Birds are chirping.
Summer Trees are full of green leaves.
Some even have fruit in them!
Birds love to nest in them.
Fall trees do not fall but their leaves do!
There are pretty colors of leaves.
Nature is an artist.