Jackson Partlow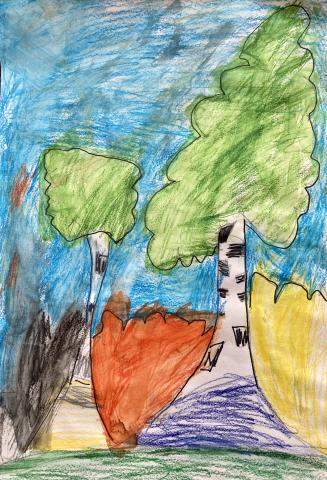 School:
Roxbury Village School
The Best Birch Tree at my House
 
I have a lot of trees in my yard. This one is better because I like white and I like black. I climb on the tree. I watch it and every year it grows. I ride my dirt bike around it.