Francesca Nocito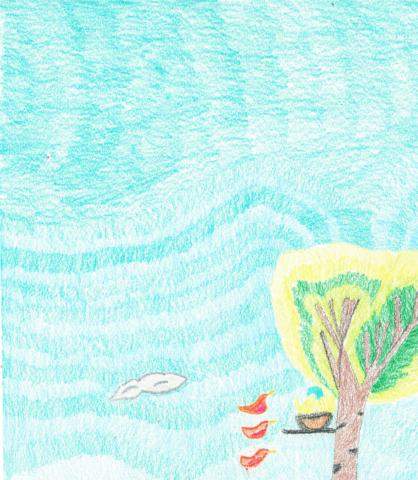 School:
Mountain River School
"The Bird Tree"
My favorite tree is an apple tree. I would make pies with my grandma and mom. There's nothing like a fresh pie right out of the oven. It brings good memories. Robins, bluebirds, cardinals, chickadees, gold finches land on the tree. One thing I learned is that lots of animals came to the tree and used it in many ways. Although the tree is very small, it can provide food and shelter to animals that come to the tree.
Oh I almost forgot- that tree is my grandma's tree. That's one thing that makes the tree so special.