Chelsea Anker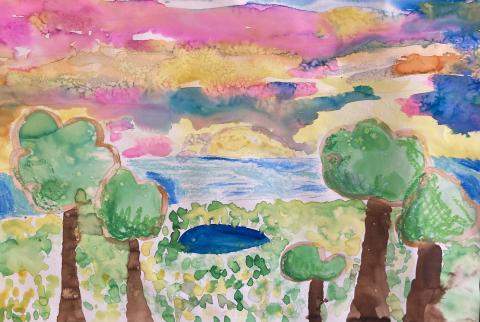 School:
Mater Christi School
Healthy Trees, Healthy Lives
I like nature, but I really like trees because they give us lots of clear air. My favorite tree is the one that is just the same size as me. I like it best because I can see the top of it. I can climb it and it makes me taller. I like the green shade of a summer tree. I like trees in winter too, especially with snow on them. They sparkle.